"Finish!" - Small, Bronze-Finished Resin - Alabama Football 2015 National Champions (Kenyan Drake)
SKU:

UPC:

Gift wrapping:

Options available
Frequently bought together:
Description
Finish! is Daniel A. Moore's tribute to Alabama's 16th National Championship featuring Kenyan Drake diving into the end zone for a touchdown culminating from his 95-yard kick-off return.
Small (For Shelf/Curio): Cast in Bronze-Finished Resin, 18''l X 5''w X 8¼''h with base. Limited Edition of 600. Created by Artists Daniel A. Moore and Sculptor David Grieco.
Background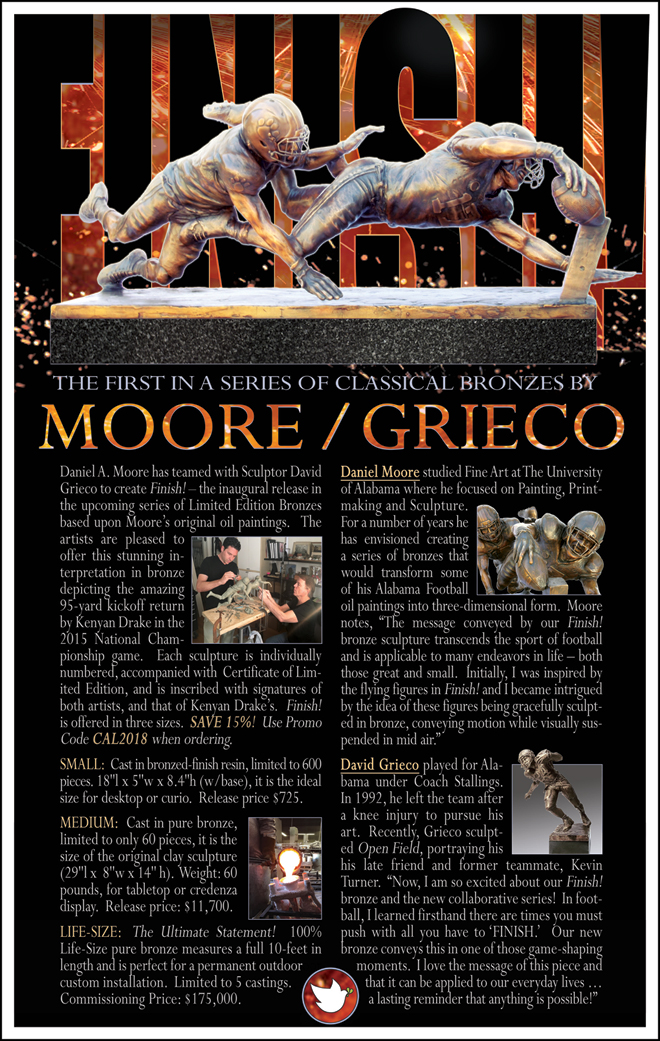 Payment Plans
• Place your item in the cart using the "Add to Cart" button.
• If you wish to have your order shipped to you, You MUST choose your shipment method (add info) before proceeding. Skipping this step will mark your order to be picked up at our gallery located in Hoover, AL.
• Complete check out using the Partial.ly payment option at the bottom of your cart to set up your desired installment plan.
View All
Close