"Finish!" - Small, Bronze-Finished Resin - Alabama Football 2015 National Champions (Kenyan Drake)
SKU:

UPC:

Gift wrapping:

Options available
Frequently bought together:
Description
Finish! is Daniel A. Moore's tribute to Alabama's 16th National Championship featuring Kenyan Drake diving into the end zone for a touchdown culminating from his 95-yard kick-off return.
Small (For Shelf/Curio): Cast in Bronze-Finished Resin, 18''l X 5''w X 8¼''h with base. Limited Edition of 600. Created by Artists Daniel A. Moore and Sculptor David Grieco.
Background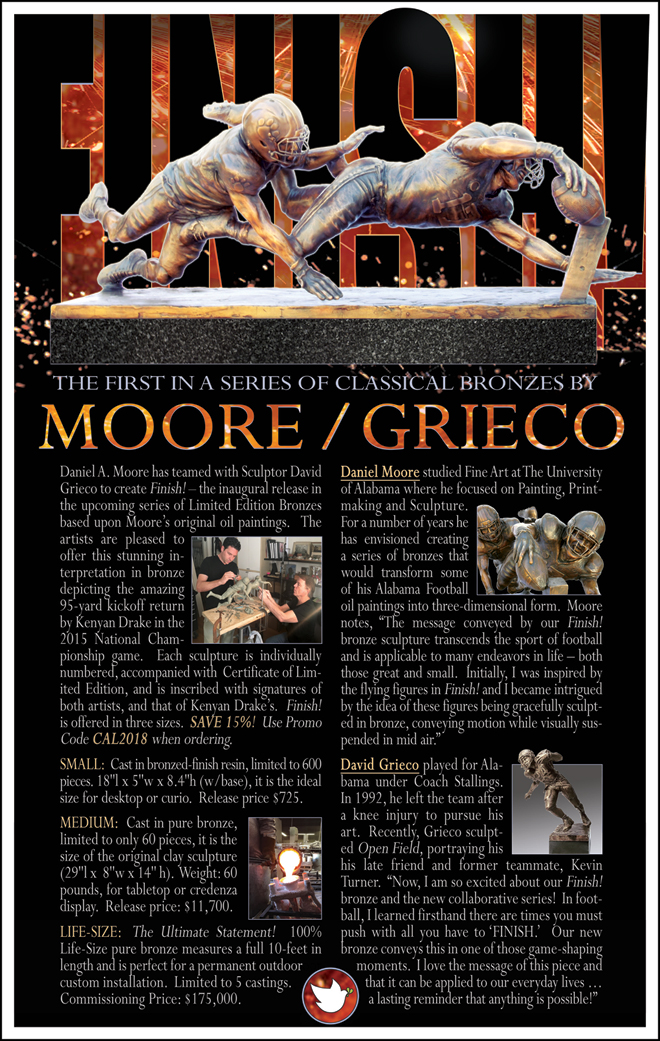 Payment Plans
PayPal Pay Later
• Place your item in the cart using the "Add to Cart" button and proceed to check out.
• At our "Check Out" Payment Options tab, select the "Pay Later" option and click the black "Pay Later" button below. A PayPal pop up box will appear and ask you to log in to your PayPal account or sign up for a new PayPal account.
• After logging in to your PayPal account, follow the instructions on the PayPal page to complete your order.
View All
Close